Our Journey to B Corp Certification and Why it's Worth Taking
What does it take to become a Benefit Corporation, a class of companies from around the globe using business as a force for good? For Fireclay Tile, it's been a 9-year journey to reach the top 10% of B Corps after failing for years to earn certification at all (we'll admit it). But what's worse, is that other companies fail to even try!

Today's guest blogger is our very own CEO, Eric Edelson. For Eric, the journey has been well worth it, to not just earn the prestigious certification, but to become the kind of company that deserves it. Keep reading for more from Eric...
Meet Fireclay CEO, Eric Edelson

The other week an old friend who leads a 100+ person outdoor adventure business called to ask whether becoming a B Corp was worth it. I get this question often, and for anyone who knows me, they know that my answer is always, "100%, YES, ABSOLUTELY."
He went on to discuss how his team was debating this move and shared concerns about whether investors would be scared off of the "Benefit Corp" legal classification. After he asked me for the pros and cons, I asked him a very simple question. "Have you taken the B Impact Assessment?" He had not.
Several times a month, a business leader pings me to ask about B Corp certification, and each time, the first thing I recommend is to take the B Impact Assessment-- the basis for the B Score and a company's B Corp certification.
The assessment is not easy - in fact, it's far more challenging than your tax returns or any product certification. Yet, before anyone should even debate the merits of becoming a B Corp, they have to take the assessment. In fact, every business leader should take the assessment!
You see, being a B Corp is more than an insignia of good marketing to project shared values at conscious customers. B Corps have to actually be a force for good in the real world, not just in ads. The assessment susses all this out, quite exactly measuring a company's impact on its workers, community, environment, and customers.
I've gone to great lengths to encourage folks to take the assessment. On several occasions, I've sent bottles of One Hope wine so people can dull the pain of it. On other occasions, I've sent Chris Marquis's Better Business book to give folks inspiration. And still, few people actually take the assessment.
Why? I think it's because people know they have work to do to ensure their business is mission-based, and they are afraid to see just how far off they are. I hope this story can change your mind.
I first met Jay Coen Gilbert, a founder of B Lab, in 2008. I was unemployed at the time and inspired by his mission to help companies find purpose. In 2011, two years after joining Fireclay, I thought we were ready to take the B Impact Assessment and become a B Corp.
I remember sitting in a coffee shop in San Francisco, amazed at the length of the assessment, and giddy at how well we were scoring. Later, after submitting our results, I was disheartened to realize that after careful review by the team at B Lab, what I thought was an honorable 85 out of 200 was no more than a 55 - we had work to do!
We would take the assessment again in 2013 and again fail. Finally, at the end of 2014, we scored an 80.5, just barely passing. We were a B Corp.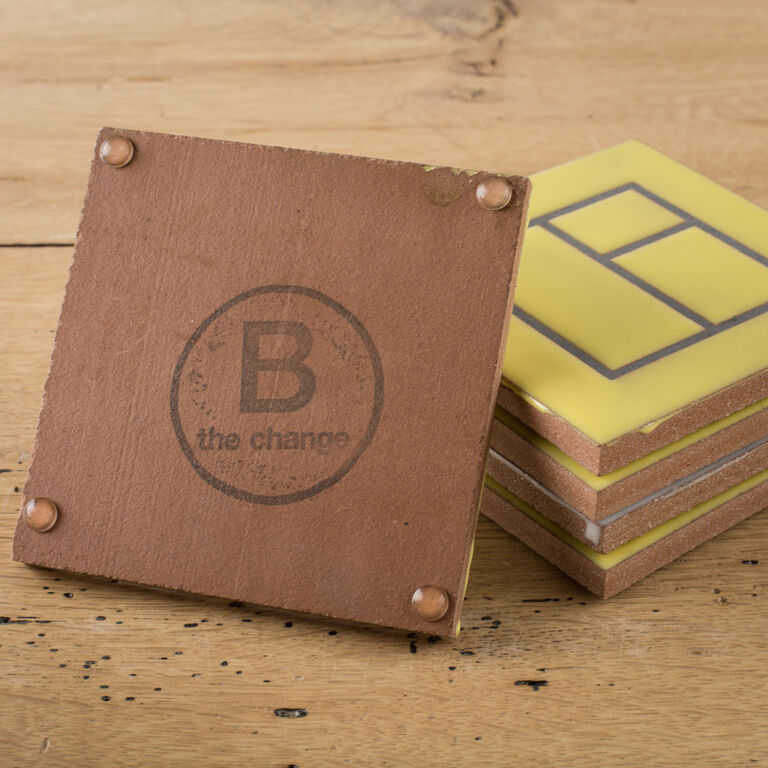 Our journey is not unique - many business leaders think they are leading great companies and doing a lot of things right, and for many simply meeting payroll, paying bills, and keeping customers happy is hard enough.
But to be great, to aspire to be as good as if not better than the Patagonias, Ben & Jerrys, and King Arthur Flours of the world takes tremendous focus, discipline, and commitment.
Since our first passing B Score, we have recertified as a B Corp twice more, earning a 91.5 in 2017 and this past year a 115.4, putting Fireclay in the top 10% of over 3,800 B Corps globally.
Our BCorp Report Card:


Our journey to get where we are has been more than a decade in the making, and it has included a focused effort where every year we do a bit more. During the 4 years failing to qualify as a B Corp, we took focused steps to improve our legal structuring, teammate benefits and pay, our environmental initiatives, and our community support.
I share this story so that everyone can see that becoming a B Corp does not happen overnight. It takes a leader to do the hard work, take the assessment, see their actual score and live with the results. And then it takes using the assessment as a playbook for how to do better, achieving a higher score bit by bit.
You will most likely find that it is less expensive than you think, that the results are even better than you ever dreamed, and that you now have purpose-built into your company in a way that is both transparent and measurable in the long run.
To learn more about what it takes of Fireclay to be a B Corp and the benefits it creates, visit our B Corp page.