The 10 Hottest Coffee Shop Tile Installs
1. Diamonds on Point
These days, there's a lot more brewing at coffee shops. Ambiance is everything in these cozy and caffeinated watering holes, and it's just as important to make sure your decor is right on point as it is to make a solid cup of joe. Our favorite cafes? The ones with piping hot tile (figuratively speaking, that is). We've scoured the world to bring you 10 of the most stimulating tile installations--starting with the dreamy coffee bar above.
2. Hexy and We Know It
Hexagons and white will never go out of style, ensuring this rustic coffee bar's longevity and undeniably good taste.
3. Sunny Days in Store
This hip joint's countertop of square subway tile adds a bright spot to regulars and newcomers alike.
4. Elegant Illusions
This Escher-inspired installation draws you into this minimalist yet alluring coffee bar (a platter of baked goodies also helps). You can even customize your own Tile Mosaic.
5. Off the Chaine
A bright blue outline brings out the best in this bright and chic tile pattern. Love the look? Consider our Chaine Homme and install it with a bold contrasting grout.
6. Herringbone Gone Hipster
Wood molding lends a rustic material contrast to this coffee shop's bright white herringbone tile, arranged in a stepwise pattern for a more dynamic effect.
7. It Takes Two
This artisanal coffee bar balances an eclectic wall of grayscale handpainted tile with straight set tile in pitch black...to us, the pairing is simply pitch-perfect.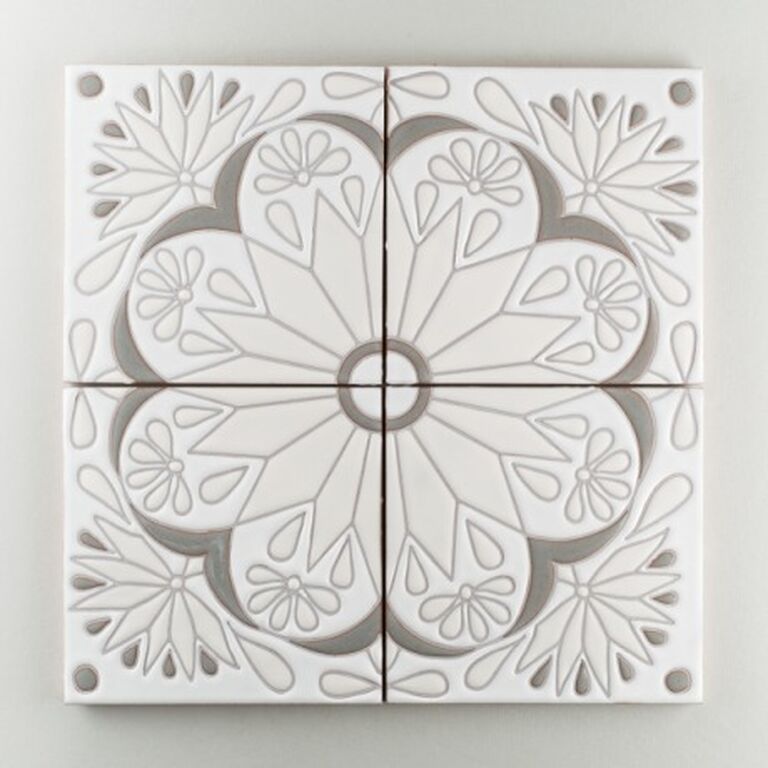 8. Triangulation
Extending from the bar to the floor, this triangle tile installation hits all the right points with a subdued matte palette. Check out some of our newest matte hues to create your own color blend.
9. Fischale Goes Upscale
This charming coffee shop gets a cool splash of color with an artisanal turquoise and blue wall of scalloped tile.
10. Classic with a Twist
And last (but certainly not least), this timeless black and white color palette gets a modern edge with this striking triangle tile installation. We like to think it's a more daring interpretation of the classic houndstooth pattern.
Know a coffee shop that deserves to be on this list? Share it with us! Want these looks? Order color samples online now. Need some help? Simply call, chat, or fill out our Design Assistance Form and one of our talented Design Consultants will get back to you shortly.
Shop the Story