Project Spotlight: Sophisticated Bungalow Kitchen by Jennifer Jorgensen
Tile Shown: 2x8s in Basalt // Design: Jennifer Jorgensen // Photos: 2nd Truth Photography
Drawing on classic silhouettes and sophisticated colors, Interior Designer Jennifer Jorgensen uses black tile to help transform a young family's bungalow kitchen.
For a look like this, go for our Basalt 2x8's in a horizontal straight stack!
About Jenny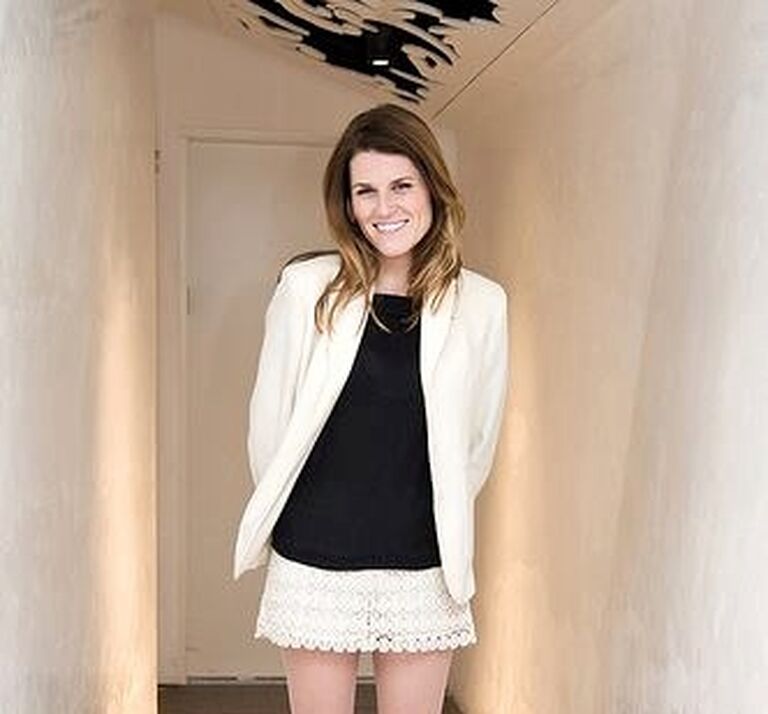 My design philosophy is... To let a space fully reflect the life of the person(s) living within its walls. Chotchkies should be collected and found throughout your life, not purchased in abundance to match the vibe of your new couch. Let these memories create the personality of your space atop classic and sophisticated permanent finishes.
I got my start... Working at an architecture firm designing large civic buildings around the country and eventually ended up working in the design/build world on residential homes. I couldn't believe how much happier of a person I was working in these smaller spaces on such an intimate level with the client which is precisely why I am still in the residential design world today.
I find inspiration in... Nearly everything, but primarily people's personalities.
I can't live without... Green Haribo gummy bears.
My best design advice would be... To trust yourself - so many people won't understand your vision until it is done and if you do what you think is right, the design will be unique and pure, like you. Let yourself like things when no one else understands. If you go all in on your design point of view, it will work.
I love tile because... It is one of the few materials that can have this ancient feel. I look at some tiles that are old and dirty and I feel like they could tell stories all night long -- like, if I were a tile, I would swipe right on that old tile for its personality.
Can you tell us a little more about yourself, your firm, and the projects you typically work on?
My background is in architecture and French, yet as my career has developed over the years I am more drawn to interior design and the art world. As a result, I specialize in residential interior remodeling in older homes, ranging from architectural plans down to decorating and art buying. Additionally, in an attempt to find something to do with those extra creative emotions, I started a custom wallpaper company with a fierce friend a few years ago called She She.
Tell us about this home! Is there a story behind this project?
This adorable bungalow had almost all of its original woodwork outside of the kitchen. The clients were in the process of starting a family and wanted to clean and open up the home to better suit the needs of their new lifestyle. They love art and design and own a few small businesses, a gift shop in Minneapolis called Greater Goods and two stationery lines, Modern Lore and Old Tom Foolery, so it was important to them to have that side of their lifestyle on display in their design.


Was this kitchen a part of a remodel or a renovation?
Yes, we removed the existing kitchen that had been updated poorly by previous owners and installed this delicious treat for their new baby and their new life!
Before:

What were your goals for the space?
A primary goal was to trick the dwellers of the space into feeling like the rooms are larger than they actually are - this was achieved through light floors and walls and opening up the space to allow the rooms to flow together thus giving the idea that the rooms are in fact larger than they are. Also, though the point of the project was to properly start and welcome a new chapter in their lives, it was really important to maintain a nod to everything they had achieved in the past. This idea is represented emotionally through their choices in decorative furnishings, and structurally by allowing all of the original woodwork and built-ins to remain intact in the home. Through the use of the color white everywhere the woodwork and original details are one of the first things you notice.
What is the overall aesthetic you are going for?
A clean, honest and happy home.
How involved were your clients in the design process?
These two have an amazing eye and they were very involved in the entire design process.
In terms of tile, what look were you going for?
Something that was understated - so much so, that its uniqueness wasn't the first thing you notice - but when you do notice it, you're in love.
What made you choose 2x8s in Basalt? Were there any other contenders?
I like the 2x8 because it is an extremely classic size and style, yet not as mainstream as a standard subway tile. These clients are calm and silly all at the same time and needed something rarer than a standardly sized subway tile.
What made you decide to do a straight set pattern?
While a straight pattern creates less line work, thus being more subtle - I think that it is a much stronger and opinionated look. It also distracts the eye less and allows other items to have a chance for some glory on the countertop.
How did the installation process go? Did you face any challenges?
Installation was great - no issues! We worked with Patrick Felten of Re.De.Bu Builders.
Lastly, what other shapes, colors or handpainted patterns are you hoping to use in future projects?
I'm dying to do an entire bathroom, like every surface, in the Chaine Femme pattern. I also am unable to kick this camel and emerald green phase I have been going through for five years... so, those colors will most likely show up in all sorts of future projects.

Tile Shown: Chaine Femme in White Wash
See more of Jenny's work on her website.
Need some help on your own project? Simply call, chat or fill out our Design Assistance Form and one of our talented Design Consultants will get back to you shortly.
Shop the Story