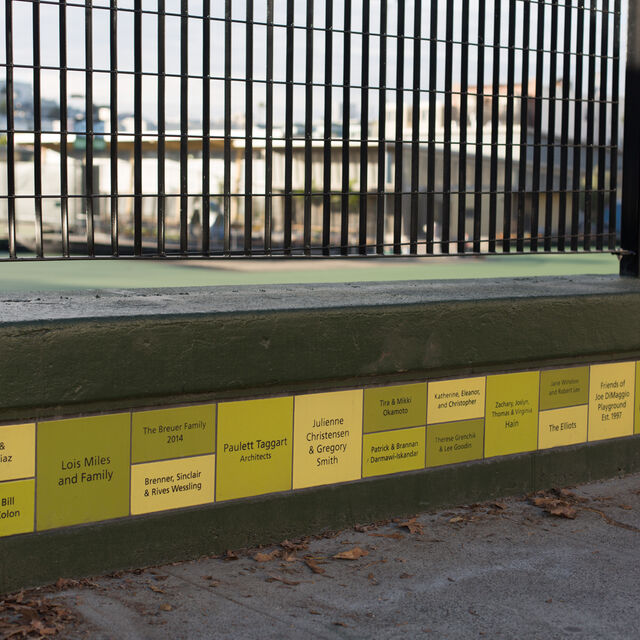 At 105 years old, The Joe DiMaggio Playground in San Francisco's North Beach district has gotten a long awaited restoration. A project over 10 years in the making, this Saturday, November 14th is its big opening. We are proud to be a part of this project by providing the donor tiles that make up the commemorative wall that surround the park.
The band of 'North Beach Legacy Tiles' were handpainted at our factory in Aromas, with the names of those who donated or in honor of grandparents, parents, children and friends.
Image: The Legacy Tile Wall that lines the park.
Over $900,000 in funds were raised by Friends of Joe DiMaggio Playground and other neighborhood groups to help raise the funds needed to ensure that the playground will be enjoyed for the next 100 years. The funds went towards: additional trees, greenery and boulders, a sculptural play element, adult fitness equipment, upgraded fence, electrical outlets, the tile wall and the tan concrete that serves as walkways.
Image: Funds raised went to building that amazing play structure and all that beautiful greenery!
Image: A view of the park.