Meet The Contemporary Collection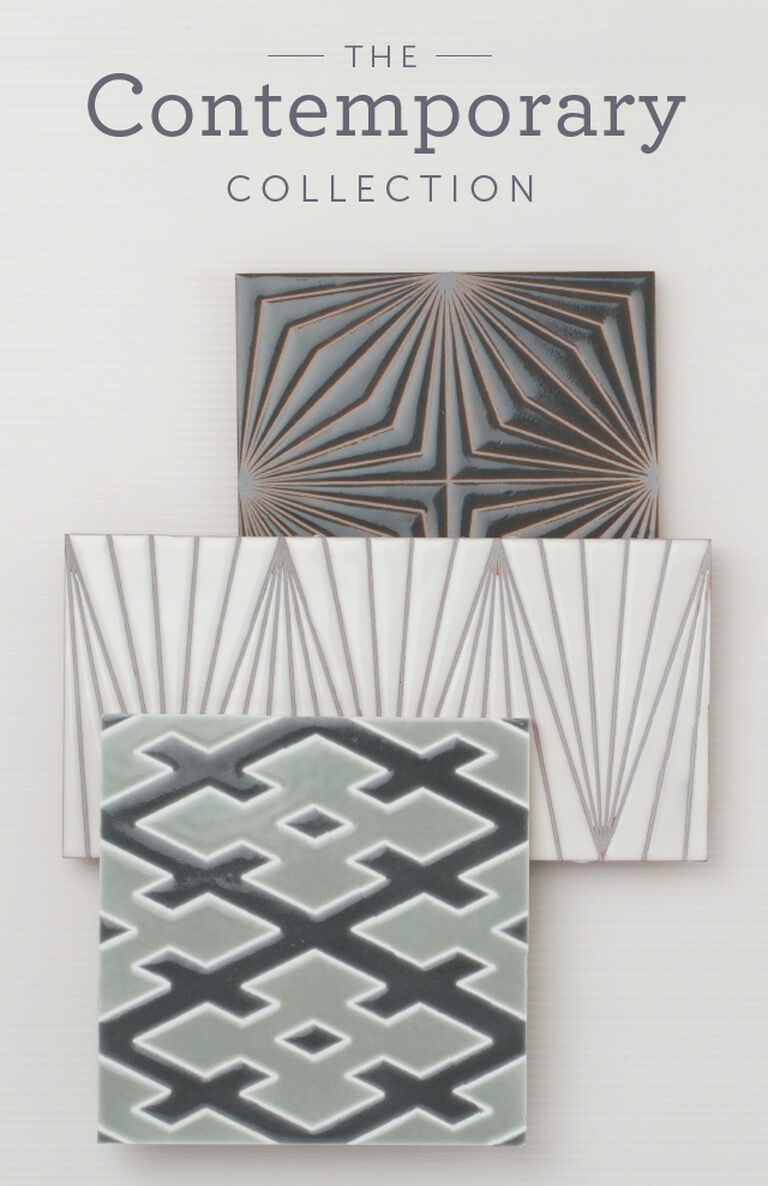 Patterns shown: Diamond Lattice, Isosceles and Starburst
For our new Contemporary Collection we've adopted one of our favorite mottos, "less is more." Don't get us wrong, a gorgeous tile pattern richly saturated in color will still make us swoon, but some spaces simply call for a little less exuberance and a little more subtlety. Exuding understated sophistication, the Contemporary Collection is the perfect balance. Featuring clean geometric lines, freshly subdued colorways, and unique handmade textures, these new designs evoke style and energy all while maintaining a sense of subtle, contemporary cool.
Patterns shown: Starburst, Diamond Lattice and Palmera
The Contemporary Collection features 8 new designs bursting to life with geometric lines and symmetry, perfect for creating large scale graphic installations. if you're not ready for an entire wall or floor of Handpainted, we suggest pairing these designs with a range of cool, contemporary neutrals. Our favorite go to Tile colors? White Wash, Cyclone and Carbon. Try a kitchen backsplash with three rows of stacked Handpainted between solid field tile in an offset arrangement.
Tile colors shown: White Wash, Cyclone and Carbon
All of our new Handpainted designs feature rectified edges, meaning less distraction from grout lines and a more seamless design.
Pattern shown: Isosceles
The Contemporary Collection is built on a core color palette of clean and classic subdued neutral tones, including a variety of soft grays and charcoals designed for creating modern spaces with interest and texture.
Patterns shown: Diamond Contour, Palmera and Interlaced Leaves
Patterns shown: Isosceles, Ripple and Stream
These sophisticated design and neutral colorways will enhance floor or feature wall installations by lending agelessness to any design.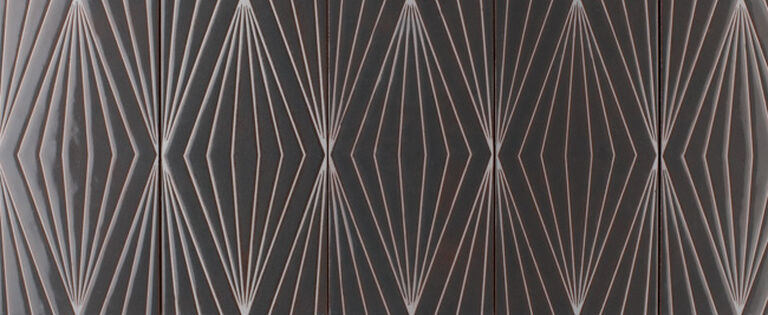 Pattern shown: Diamond Contour
The Contemporary Collection offers two sizes, 6x12 and 8x8. Each tile is beautiful on it's, but even better at a larger scale. Each design offers both graphic and organic appeal, perfect for making a statement in any space.
Patterns shown: Interlaced Leaves, Diamond Contour and Diamond Lattice
Ready to add some understated sophistication you your space? Shop the Contemporary Collection now, or order a sample for just $10. Need some help? Simply call, chat or fill out our Design Assistance Form and one of our talented Design Consultants will get back to you shortly.