Bisqued Ogee Tile
There is one indisputable fact at the Fireclay Factory, the creating of our shapes echos the true and finest craftsmanship of the ages. From the extruder to shipping, these timeless shapes are treated like family–coddled, and nurtured, each piece given the endless attention it deserves. Recently we posted a blog on Modern Moroccan Simplicity featuring many of our favorite shapes so I decided to head down to the factory and really explore the process from beginning to end.
-Susanne
Everywhere there were shapes in various states of completion, from our Ogee up top heading for the drier, to our Paseo below, waiting for glaze.
I was lucky enough to be there on the day they were extruding our Wave shape (a personal favorite). Wet clay was packed into the extruder and long ribbons of our recycled clay slid out on stainless steel tables in the perfect thickness, ready for hand punching.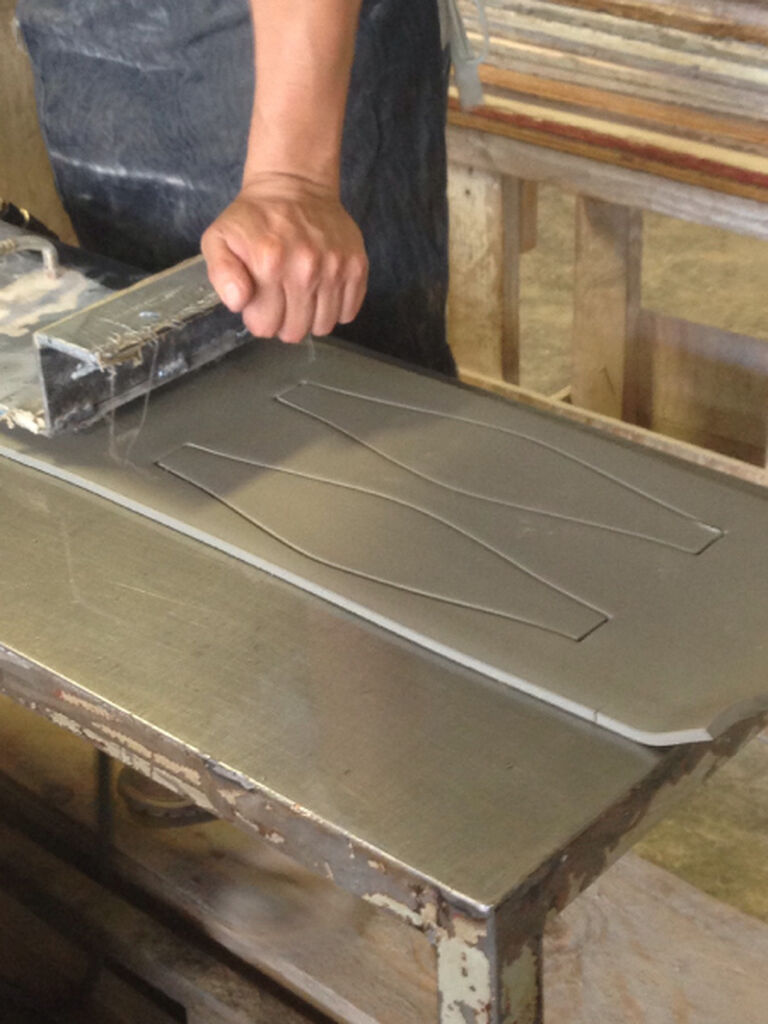 Pairs of Waves are carefully hand cut, cookie cutter style.
The excess clay is trimmed away and thrown back into the extruder for reuse.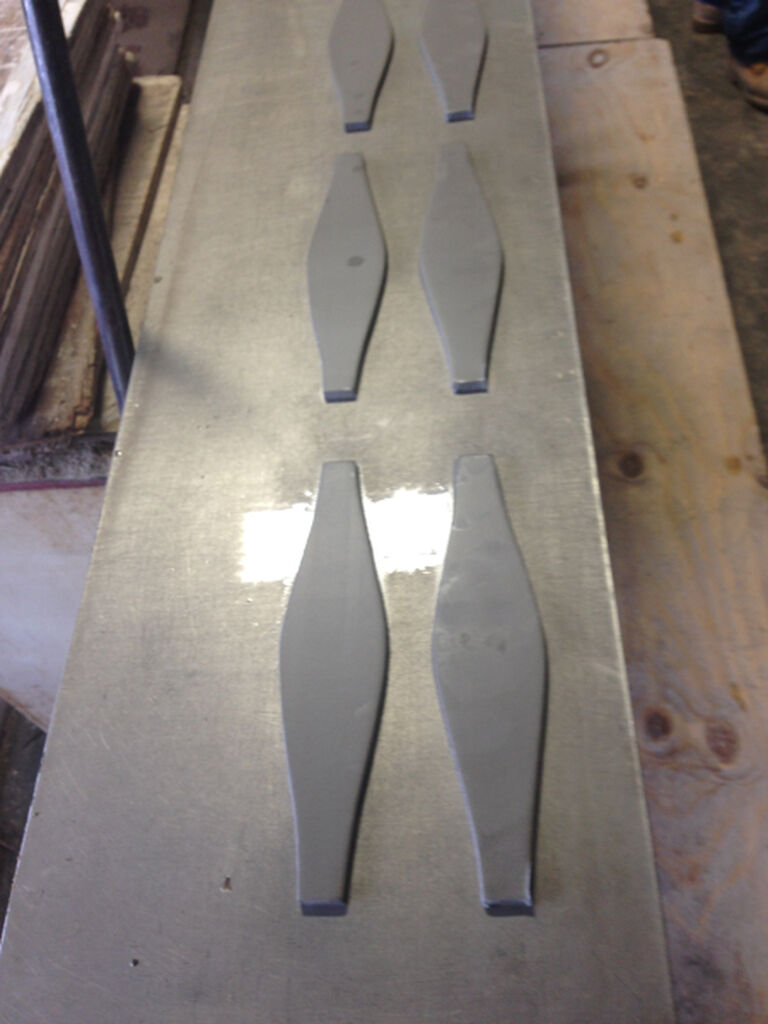 Each Wave is placed on a board with meticulous care.
Then it's off to the drier where most of the moisture is removed minimizing shrinkage and warping before glazing.
24 hours later, glaze is sprayed on the tile, this little video is testimony to the care and attention paid to each and every order.
The tiles are immediately put in the queue for firing in our roller hearth kiln, it takes about three hours.
The final product, another stunning installation. Clearly all the vigilance pays off at Fireclay Tile!
Love our shapes? Shop our patterns now. Need some help choosing your favorite? Simply call, chat or fill out our Design Assistance Form and one of our talented Design Consultants will get back to you shortly.