Fireclay Tile Welcome's Greg Colando to our Board of Directors
Today we officially announced the addition of Greg Colando to our Board of Directors. Greg joins Paul Burns, our Founder & Chief Ceramicist, Lawrence Seeff, and myself on our Board as we focus on transforming Fireclay Tile into a world-class tile manufacturer and retailer. Greg brings 30 years of growth and management experience and was most recently the founder and CEO of Interface's FLOR division, where he spent 13 years leading the brand's success in both the consumer and commercial design space. Before that Greg led Interface as its President, where he had previously led the sales organization.
I have always looked at both FLOR and Interface as models for sustainability, product design, and product/market fit. Several years ago I was inspired after reading Ray Anderson's book, Business Lessons of a Radical Industrialist. Ray, the Founder of Interface, was a champion of the sustainability movement, and the team he assembled including people like Greg helped transform a regular carpet company into one of the leading sustainability companies in the world. Greg's residential focused FLOR division was then another element that inspired me to transform Fireclay into a customer-direct business, as I saw the success and customer happiness that FLOR provided and knew we could do the same thing at Fireclay with our products, customer experience, and technology.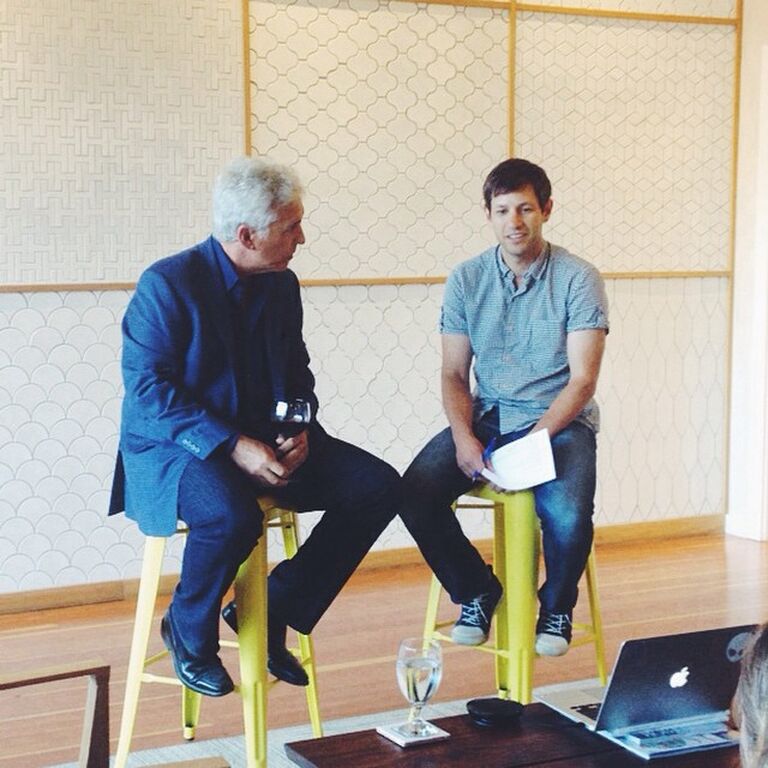 Colando giving advice and sharing insights with Fireclay Tile employees at our San Francisco Headquarters
I was most interested in bringing Greg on board because of his passion for sustainable, fresh design product experiences and his knowledge of homeowners and trade customers. He has shown his innovative vision throughout his career, and as we grow, we can lean on Greg for support and guidance to ensure that we do the best thing for Fireclay and our customers.
We're thrilled to have Greg on board and look forward to his contributions and guidance. You can read the official Press Release here.
– Eric Edelson, Fireclay Tile CEO