Tile School: How to choose the right material for your bathroom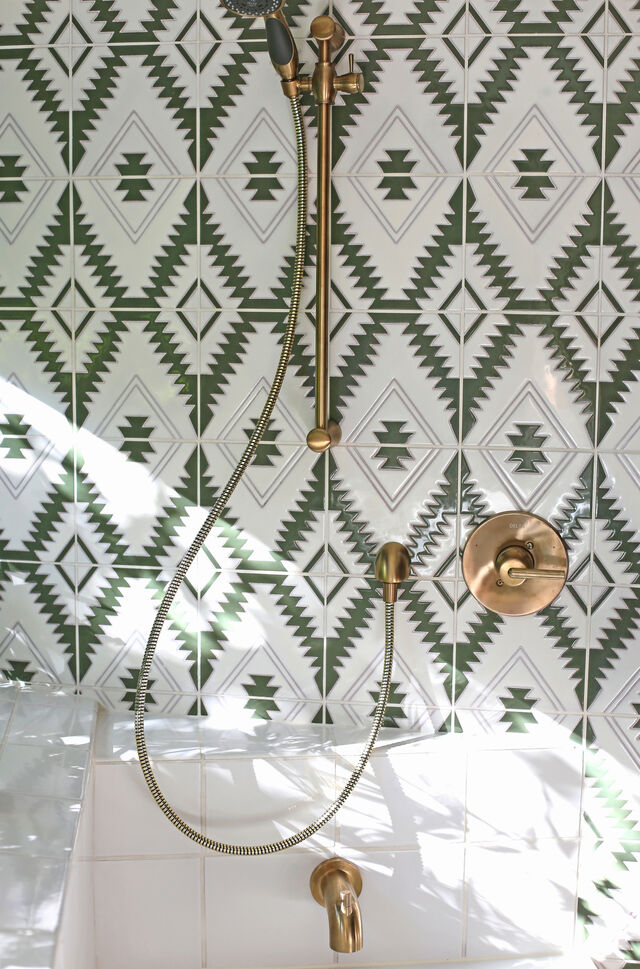 Are you working on a bathroom project? Are you unsure of which of our materials are best suited for the job? We're going through our different tile materials and how they can be used in a bathroom setting below:
Brick:
Our Glazed Thin Brick can be used in a bathroom setting, but because it is more porous, it should not be used on bathroom floors or steam showers.
Brick can be a great alternative to subway tile and can look modern, classic or rustic depending on how you install it:
Brick Shown: White Mountains
Handpainted Tiles:
Our Handpainted tiles are all made on our Recycled Clay Body, thus this material can be used in any bathroom application.
Tile Shown: Old Cairo
Tile Shown: Diamond Contour handpainted tiles in Neutral Motif.
Recycled Clay Body:
Our Recycled Clay Body is ideal for any bathroom project, as it can be used for any bathroom application, including steam showers.
Tile Shown: 8" Hexagons in Adriatic Sea on the walls and Mini Star and Cross tiles on the floor.
White Clay Body:
Our White Clay Body is not suitable for steam showers, but can be used for any other bathroom application. Just let us know if you are using a White Clay Body color, so that we can pre-seal it for you!
Tile Shown: Chaine Homme tiles in White Gloss.
Like any of the featured colors? Order color samples online now. Still have questions about bathroom tile? Simply call, chat or fill out our Design Assistance Form and one of our talented Design Consultants will get back to you shortly.
Shop the Story