Invoke the glamour and grace of ballet's most beloved masterpiece. Curated by Fireclay Tile Design Consultant Katie Emigh, Swan Lake gleams with luster and elegance. Adorned in our most radiant neutrals, our latest Story, Swan Lake sets the stage for timeless design. Artful textures, antiqued details, and refined patterns intertwine to tell an unforgettable story. Featuring versatile neutrals that transcend any trend, these hand-picked hues are sure to elevate any space, no matter the style. Find inspiration below, but if you need more, check out our Pinterest Board.
Indulge in the romance and beauty of Swan Lake with our exclusive Sample Kit, complete with 2x4 samples of Ultra Cream with Black Patine, London Fog, Loch Ness, Pitch Black, Mushroom, Shell, Blue Spruce, and Foggy Morning.
Refreshed Elegance
Foggy Morning's natural patina and variation gives it a painterly, luxurious appearance that rivals marble.
Tile Shown: 2x6s in Foggy Morning
Black Swan Style
Embrace your inner Black Swan and dare to add drama with Chaine Femme in a striking Pitch Black palette.
Tile Shown: Chaine Femme in Pitch Black
Consider pairing black tile with other dark, saturated colors and rich finishes for a dramatic look like this:

A Modern Classic
Striking just the right balance of warm and cool undertones, Swan Lake's neutral palette can even make the most modern of interiors warm and inviting.
Tile Shown: 2x8s in Ultra Cream and Foggy Morning
Warm tones cast quite the spell when paired with a dark accent walls, as you can see from the dreamy bathroom below.
Put on a Show
Scalene was meant to be seen. A soft neutral like Shell gracefully flatters the shape's modern silhouette.
Tile Shown: Scalene Triangles in Shell
Season of Splendor
Neutrals with high variation like Loch Ness lends a painterly grace. Layer it with luxe accents for a dazzling finish.
Tile Shown: 1x4s in Loch Ness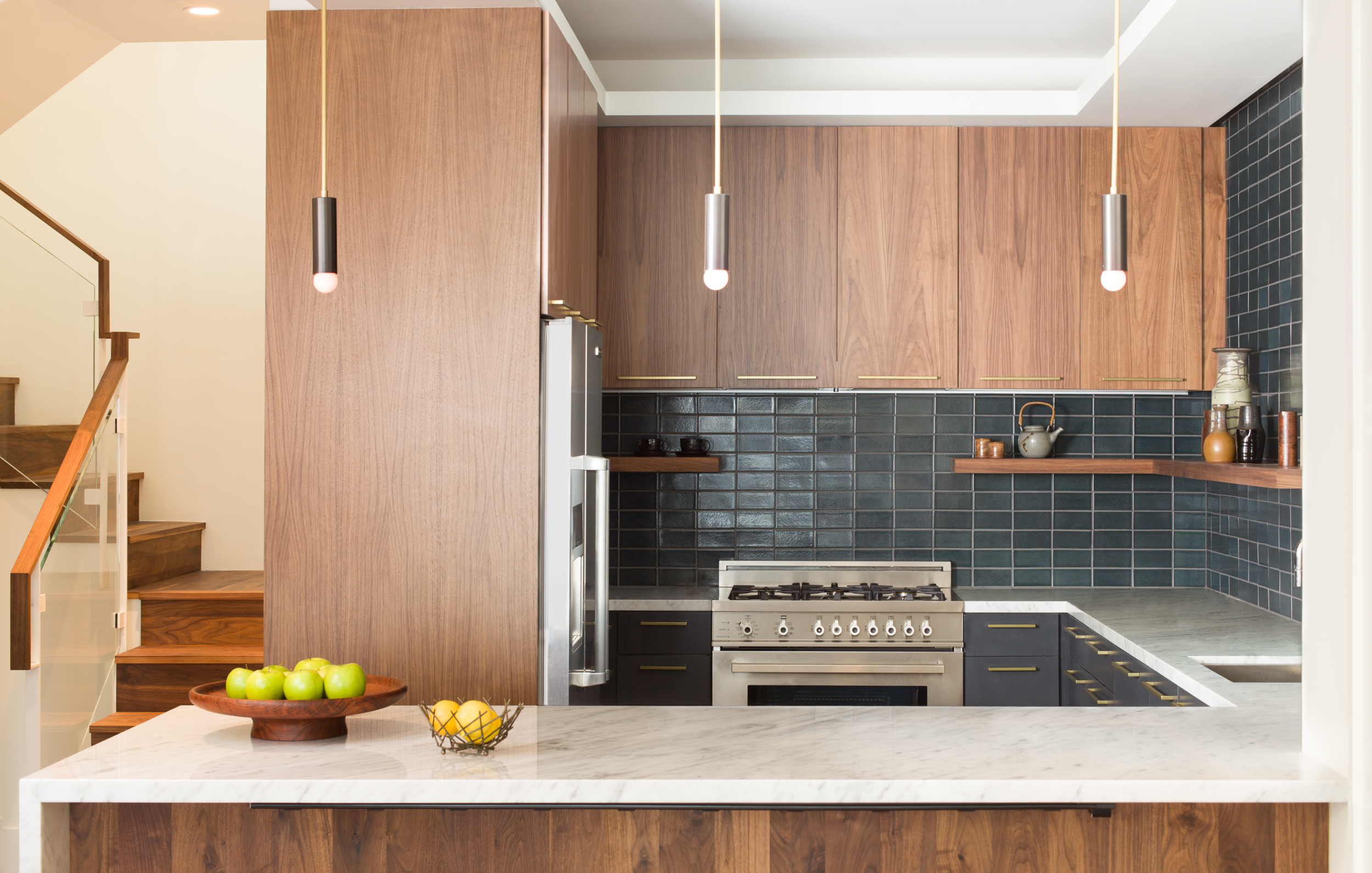 Tile Shown: 3x6 in Loch Ness
Go Luxe
Love traditional style? Lend it a generous helping of luxe with a Handpainted Tile pattern like Winter Mountain customized in Swan Lake's refined hues.
Tile Shown: Handpainted Winter Mountain; Design: Lynn K. Leonidas
Our Swan Lake palette is a natural complement to classic patterns like subway tile (seen below as a refreshing shower wal)l. Many of our intricate Handpainted patterns (like Winter Mountain or Murietta) allude to the fine details you might see at the ballet:
Tile Shown: 4x8s in Foggy Morning with Murietta in Black and White Motif; Design: Nina Jizhar
A Wintry Mix
The right mix of neutral tiles can create a palette cool enough for winter while transitioning seamlessly across the seasons.
Tile Shown: 3" Hexagons in Blue Spruce
Going for one of the cooler neutrals? Infuse a bit of warmth with brass fixtures:
Tile Shown: 3x6 in Blue Spruce
Pretty in Pink
Our Mushroom glaze features soft pink undertones and lends itself to a feminine elegance. Pair it with cool tones to bring out its warmth.
Tile Shown: Chaine Femme in Mushroom
Tile Shown: 2x6 in Mushroom
Expand Your Horizons
Why limit tile to the kitchen or bathroom? Consider incorporating it into the dining area to add an inviting shine.
Tile Shown: 3x3s in Shell; Design: Lynn K. Leonidas
Inspired by Swan Lake? Order your Sample Pack online now. Need some help? Simply call, chat or fill out our Design Assistance Form and one of our talented Design Consultants will get back to you shortly.