Want to take your shower from routine to spa-worthy? Look no further than these statement shower floor tile trends. Water-resistant, lasting, and effortlessly versatile, tiles can make a seamless transition across splash-prone areas of your bathroom. Some of our favorite installations feature distinctive floor tile that match the shower and the rest of the space, creating a cohesive design that also creates the illusion of extra space (and who doesn't want more of that). Two, we'll show you 3 of our favorite trends.
Shape Shifters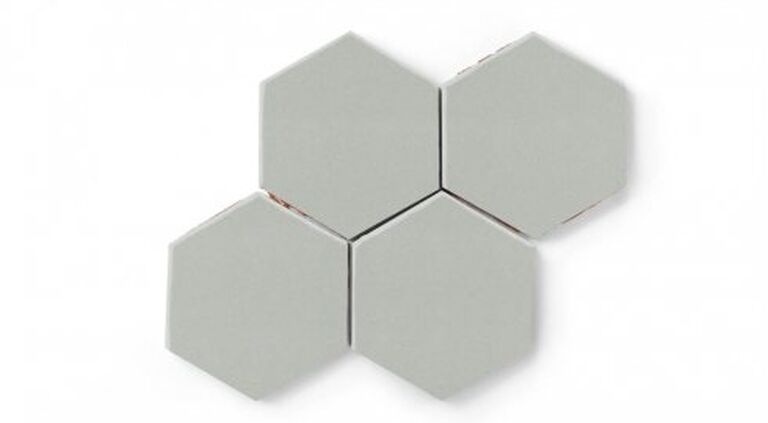 One easy way to make your shower and bathroom tile stand out? Shapes. Whether it's monochrome or multicolored, tile shapes are a playful pattern alternative to the simple square.
Despite their growing popularity in recent years, hexagons have been a staple in classic bathroom design. That's why we love this new take on the shape, featuring a playful yet subtle floral pattern.
It's the year of the triangle, so we couldn't help but highlight this chic Swedish bathroom. We love how the shower and bathtub share a seamless, uninterrupted space.
This colorful blend of ogee drop tiles are sprinkled across the shower and bathroom floor to create a mesmerizing effect underwater effect.
Handpainted Haven
The allure of handpainted tile never fades, so why not get full coverage? This Mediterranean-inspired floor tile brings this bathroom's spaces a wonderfully exotic air.
This bathroom's wall divider offers an ingenious alternative to the typical glass door, while a colorfully handpainted tile floor ties it all together.
Love your shower? Show it some extra love by extending your statement tile form the floor to the shower wall for maximum impact.
Black & White
You can never go wrong with black and white. If you're style is mix of contemporary and classic, consider this power color couple. Shifting stripes give this shower floor an unltra chic flair.
Two-toned handpainted tile has been an ongoing trend, and this masterfully minimal bathroom shows us how it's done. Only a glas swall separate the shower from the rest of the bathroom, making it feel more spacious.
Sophistication is a strategic mix of statements and simplicity, and this bathroom does just that. A black square floor tile seamless transitions into the shower, while colorfully decorated sink bowls add just the pop of color the space needs.
Feeling inspired? Order samples online now. Not sure where to start? Simply call, chat, or fill out our Design Assistance Form and one of our talented Design Consultants will get back to you shortly.
Shop the Story