We like getting our hands dirty here at Fireclay Tile. There is nothing quite so encouraging as picking up a fresh-cut piece of tile and imagining the possibilities–If we made our products anywhere other than our own back yard that would be impossible, which is one of the many reasons we are proud to manufacture our product in the USA. In honor of USA manufacturing, we're celebrating our factory this 4th of July, and the joy we get from hand making tile for you right here in California.
Located in the sunny hidden gem of Aromas, California, our factory is in one of the most beautiful locations we could imagine. We are inspired daily by the landscape and the agricultural fields that surround it.
Supporting local business is exceptionally important to us. For this reason we source the vast majority of our recycled and raw materials from local suppliers whom we have trusted for many years.
From the glass bottle recycler a mere 15 miles from our factory, to the fireclays that come from the foothills of the Sierra Nevadas, we work hard to keep our material sourcing as local as possible. There are a handful of raw materials that cannot be found near by, but are sourced in the United States.
Each order made in our Aromas factory is handmade for you, to your specifications. We never keep stock, yet we are able to deliver materials in 1-6 weeks depending on the product.
Our recycled clay body is handmade with locally sourced materials, including post-consumer waste up-cycled from curbside-recycled glass bottles, waste porcelain from toilets and bathtubs, and other manufacturer's pre-consumer waste, including granite dust and spent abrasives.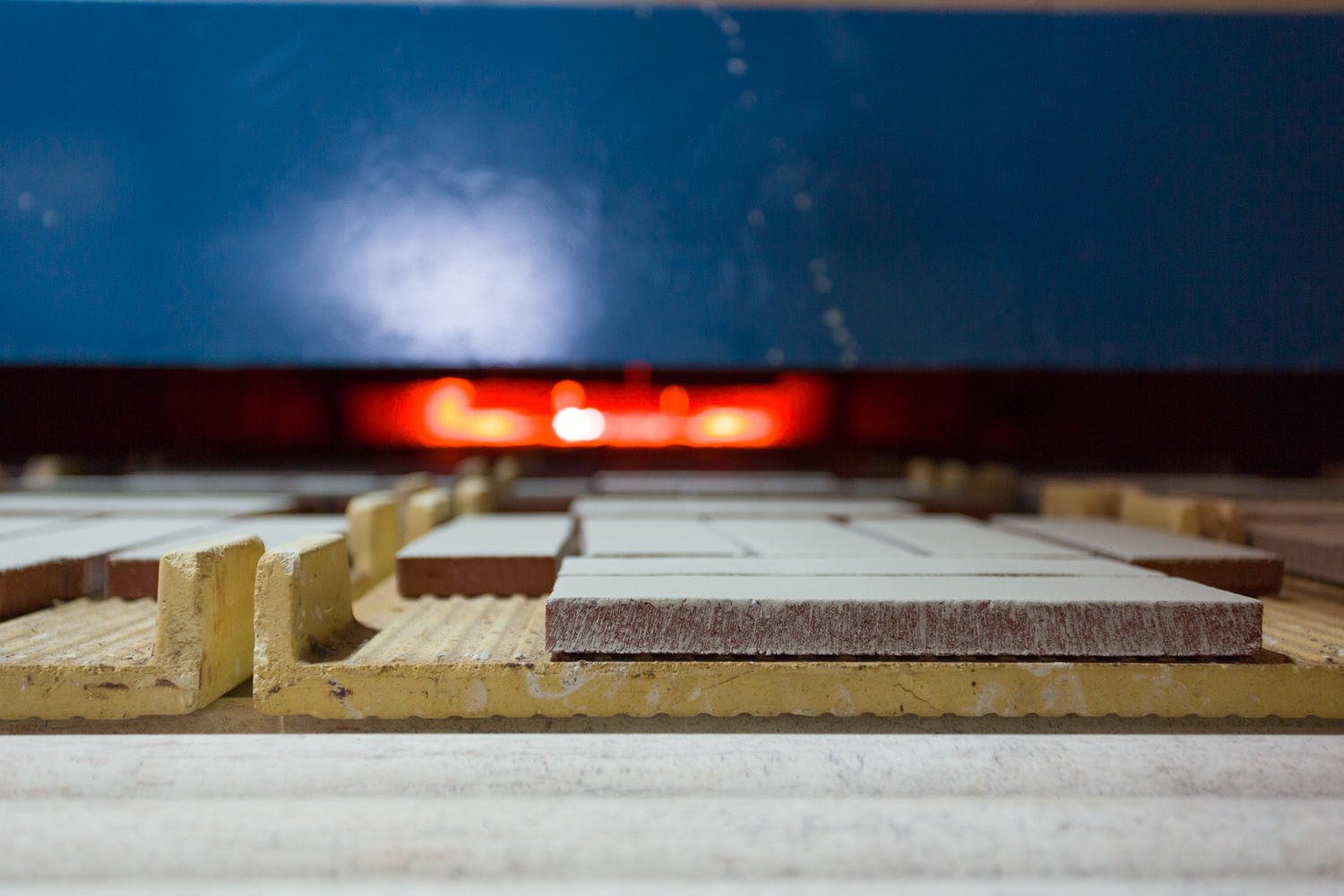 Love our USA made tile? Order 5 free samples now. Need some help? Simply call, chat, or fill out our Design Assistance Form and one of our talented Design Consultants will get back to you shortly.