From the inspiration phase, through the installation process to your final reveal, it makes us so happy to see the photos you take along the way! Whether you're tweeting or instagramming, remember to tag us in your tile photos, using the hastag #Fireclaytile. We love to re-gram and share tagged photos and we may even reach out for a blog feature. Also, don't forget to follow along on Facebook, Instagram and Twitter to see what is currently inspiring us!
We like to see what inspires you. Whether you find inspiration in other installations, colors or the great outdoors; mood boards like the one below inspire us too!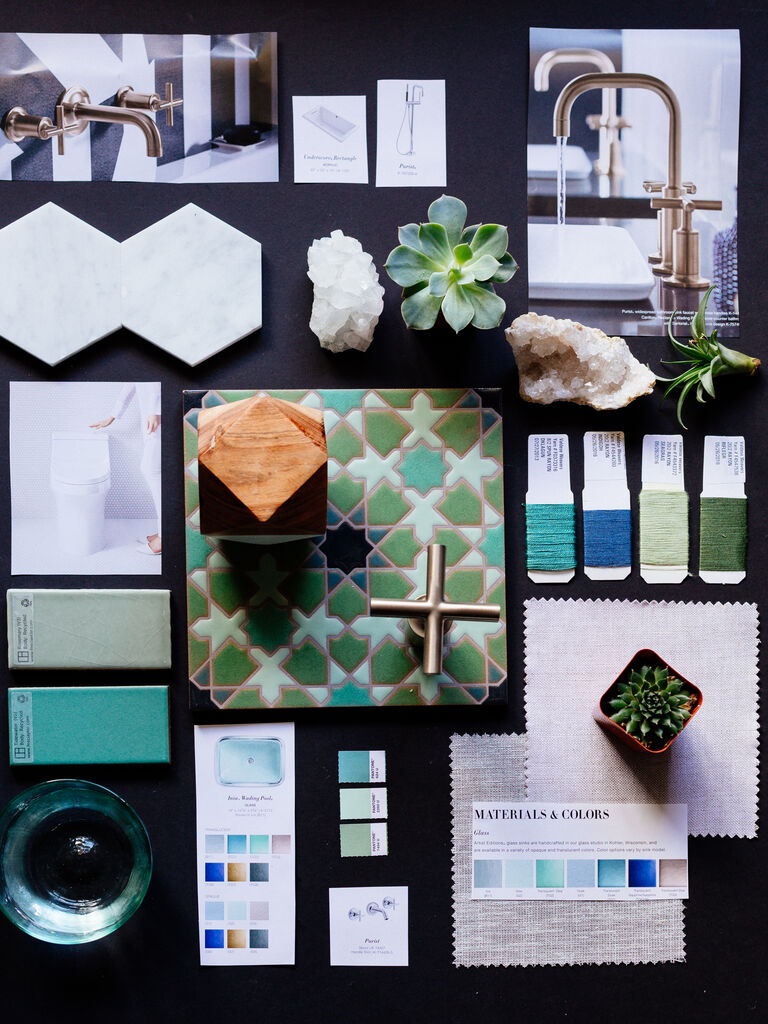 Image: Justina Blakeney
Image: SB x Designs
Did you recently visit our showroom or receive samples in the mail? We'd love to see how you might put them to use.
Image: Erin Kelly
Are you in the midst of your install? We like to see progress imagery too!
Image: Intelligent Tile
Image: Delson or Sherman Architects
And of course, we love to see the finished result!
Tile Shown: Hexite in Dusty Blue; Design: Urbanism Designs
Image: Julia Goodwin Designs
We also love to see our commercial projects come to life:
Image: Pip
And of course, it's such a treat to get to see people living in and enjoying their tile!
Image: Whitney Leigh Morris
Tile Shown: 8" hexes in Slate Blue in Jen Pinkston's master bathroom
Like any of the tile shown here? Order samples online now! Need some help? Simply call, chat, or fill out our Design Assistance Form and one of our talented Design Consultants will get back to you shortly.
Shop the Story