Color Spotlight: Appalachian

Brick Color Shown: Appalachian
If you're thinking Brick, then why not go blue? Appalachian, a rustic gray-blue akin to your favorite, worn-in jeans, makes any space feel cool and cozy. It's also the perfect balance of masculine and feminine, making it a crowd-pleasing color that everyone can appreciate. Already swooning over Appalachian? Find more inspiration on our Fireclay Tile Colors: Blues Board.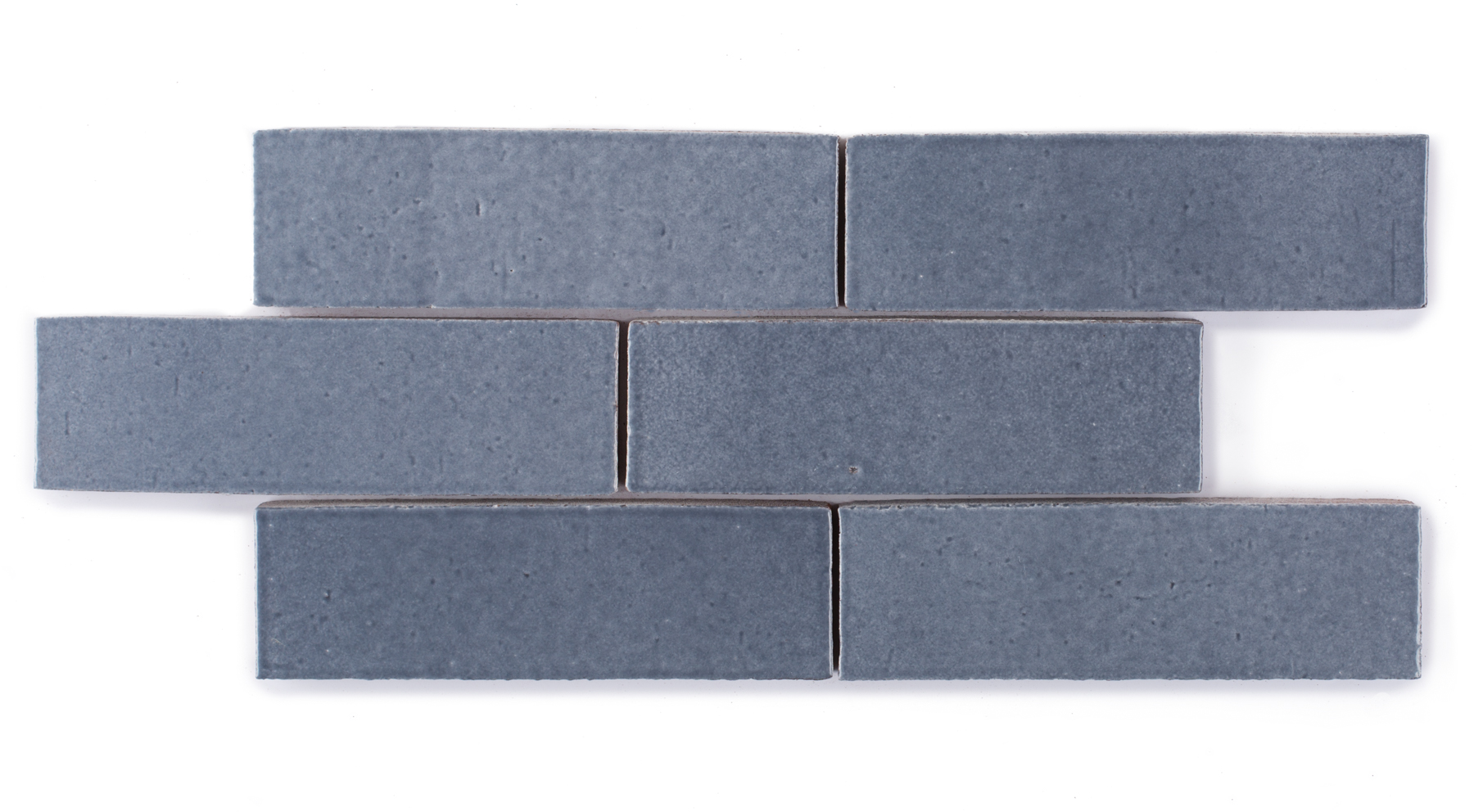 Without a doubt, brick is one of the most timeless exterior building materials. Brick in Appalachian can help create a soothing change of scenery to a city block. Cool blue brick can also make a modern statement, offering a sleek, laid-back spot for design-lovers to retreat.
Blue brick can also offer a cool contrast to fireplaces. Brick is a distinctive hearth solution that can also add a handsome focal point, while a rustic blue helps to blend it in with the rest of your space.
Going for a more modern or Mid Century look? Try setting our Brick in a vertical or horizontal straight set pattern.
Supernova can also make for a cool and artful blue kitchen backsplash. If you love the color but want to try tile, Appalachian's sister color, Slate Blue, offers a beautiful alternative.
If you love architectural details and exposed brick makes you swoon, why not try glazed brick in the bathroom? A sophisticated blue brick can help to create a timeless spatial composition.
Important to note: Our Glazed Thin Brick looks as good in a bathroom as it does in a kitchen or fireplace application. However, while it can absolutely be used on the walls and floors of a bathroom, we don't recommend it for your shower pan floor because of the more porous nature of the material.
Design: Anja Michals
We can't leave you without offering a colorful contrast to Appalachian. If you opt for this cool blue brick, consider incorporating bright pops of pink and coral into your decor for a fun and unexpected touch.
Want to see it for yourself? Order color samples online now. Need some help? Simply call, chat or fill out our Design Assistance Form and one of our talented Design Consultants will get back to you shortly.
Shop the Story