California Color Story: Red Rock Canyon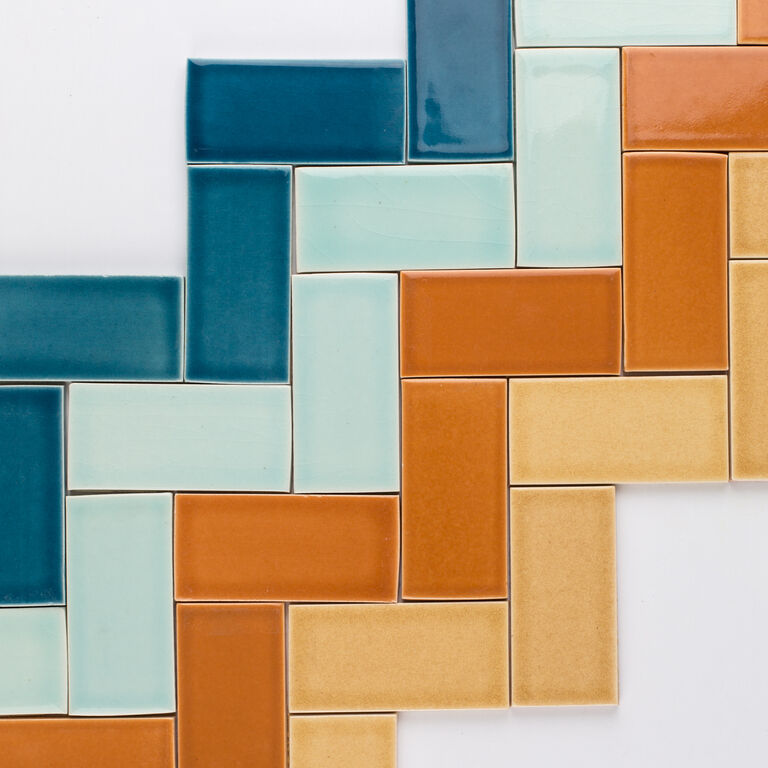 Tile colors shown: Martinique, Aqua, Claypot, and Saffron
On our recent Tile in the Wild road trip, we saw some of California's most incredible landscapes. One of our favorites was Red Rock Canyon State Park, a gem that none of us n the creative team had even heard of before embarking on our tile journey. Just North East of the Mojave Desert, Red Rock Canyon State Park features scenic desert cliffs, buttes and colorful, towering rock formations. Located where the southernmost tip of the Sierra Nevada converges with the El Paso Mountains, the park feels relatively untouched, and almost deserted. The scenery is vast, and the canyons feel as though you are the only one who has been there in ages.
The area has a long history beginning as a home to the Coso people who were early Native American inhabitants of this land, known for creating extensive rock carvings in the colorful outcroppings. During the 1870's the colorful rock formations served as a landmark for wagon trains that needed to stop for water. To this day the area is protecting significant paleontology sites and the remains of an 1890's era mining operation.
The color palette of Red Rock Canyon inspired our second California Color Story. Keep reading below to see how we would translate this gorgeous landscape into a tile design.
The contrast of the red/orange rock formations against a clear blue sky reminded us of our love of complementary color palettes. A blend of orange and blues brings just the right amount of contrast to this California Color Story.
Tile color shown: Martinique
The vibrant blue sky left us feeling inspired by our Tile color, Martinique.
The combination of colorful rocks, blue skies, and soft cloud formations creates a subtle blue haze in the vast desert landscape. To highlight this feature, we brought our dreamy blue Tile hue, Aqua in to the color palette.
Tile color shown: Aqua
The rock formations of Red Rock Canyon dramatically shift in color and texture, taking on layered, striped aesthetic. The depth and dimension created by the rocks reminds us of the perfectly imperfect crackle and variation found in our vibrant orange Tile glaze, Claypot.
Tile color shown: Claypot
The hues of the rock formations range from a burnt red and deep saturated orange to a softer yellow/beige tone. To recreate this texture we've paired Claypot with our sun-kissed tan Tile hue, Saffron.
Tile color shown: Saffron
The color palette overall leaves us dreaming of sunny desert days. Try this color palette in your home for a little touch of California charm.
Feeling inspired by this California Color Story? Order free Tile samples now. Need some help? Simply call, chat, or fill out our Design Assistance Form and one of our talented Design Consultants will get back to you shortly.