American Made: Vote for Paul!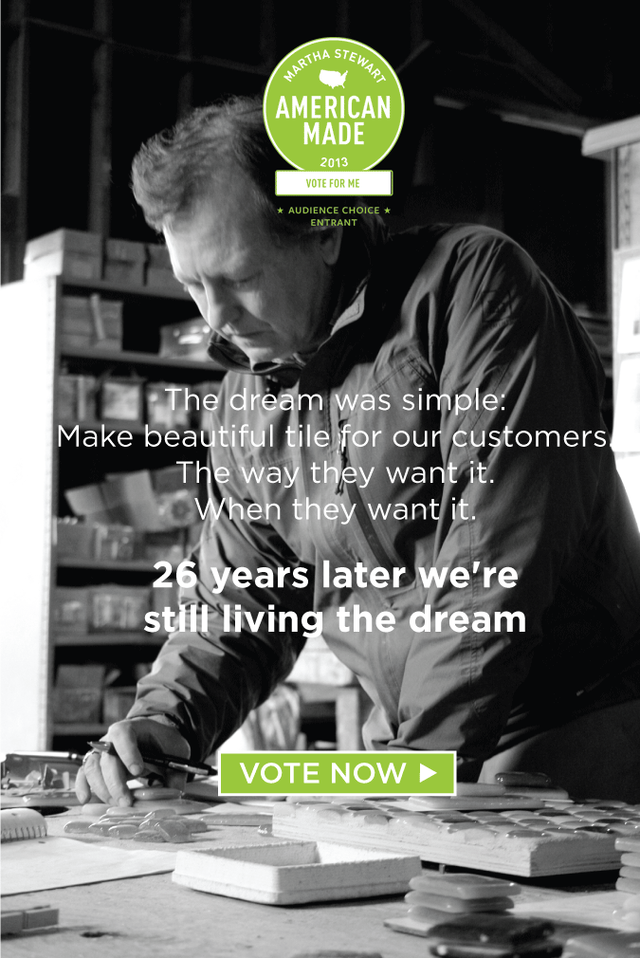 Martha Stewart's clearly got a thing for Paul. We get it. Tile is sexy. Handmade tile is particularly sexy. Paul, Fireclay's founder and chief ceramicist, has just been nominated in the design category of the Martha Stewart American Made Awards. These awards are a tip of the cap to American designers for innovation and excellence in their field. Paul has been a pioneer in the ceramic tile business for 26 years, so let's help him win this thing! Please visit marthastewart.com/americanmade to cast your vote.
Inside Scoop: you can vote up to six times a day, and there's nothing stopping you from voting 6x for the same designer. Hey, we didn't make the rules!