2016 brought in a lot more color, pattern and shape and we expect that those trends are here to stay, but we're guessing a few new themes will emerge in the new year. Our Creative Director, Jamie Chappell, is taking you through five of her 2017 tile predictions below:
Forest Greens Reign Supreme
The pantone sweetheart of the year may show up in fashion but home decor demands a more sophisticated and lasting option. We've been seeing dark forest and hunter greens growing in popularity over the last few months and anticipate that these earthy shades will continue to dominate home interiors in 2017. If you'd like more green tile inspiration, head to our Pinterest Board dedicated to darker green shades.
Tile Shown: Ogee Drops in Venetian Green.
Rich green tile has an beautiful effect in the space below:
Matte finishes more your thing? Look no further than Hunter Green:
Moody Environments
We predict that there will be more than splashes of saturated color this year, as it appears that white on white interiors are becoming a thing of the past. Dark, sophisticated colors will be paired with neutral hues and used to define space while setting a mood.
Tile Shown: 6" Hexagons in Navy Blue; Image: Wit & Delight
Darker tile and cabinetry, paired sleek finishes make for a one sleek kitchen:
Layers of Texture
We're expecting to see the trend towards organic textures continue to grow. As handmade products are pushed more into the spotlight, we anticipate a demand for glazes with higher variation, as well as more excitement over the subtle textures created by handmade tile.
The bathroom installation below shows off the handmade quality and color variation of our tile beautifully:
Tile Shown: 3x6 Subway Tile in Adriatic Sea; Image: Pratt + Kreidich
Our glaze, Antique, is one of our higher variation colors (V4), shown below in our specialty shape, Hexite below. (We're guessing we'll be seeing more of this shape in 2017 as well).
Tile Shown: Hexite in Antique.
Linear Directions
More straight set tile patterns and long lean shapes will provide the perfect backdrop to feature rich colors and handmade textures. Contrasting grout will take a back seat this year allowing simple rectangular shapes to create the backdrop.
Tile Shown: 2x6s in Calcite; Image: Sarah Sherman Samuel
Tile vertically straight set adds height and modernity to a space:
For a look like the one above, you might try one of our newest Glazed Thin Brick colors, Graphite: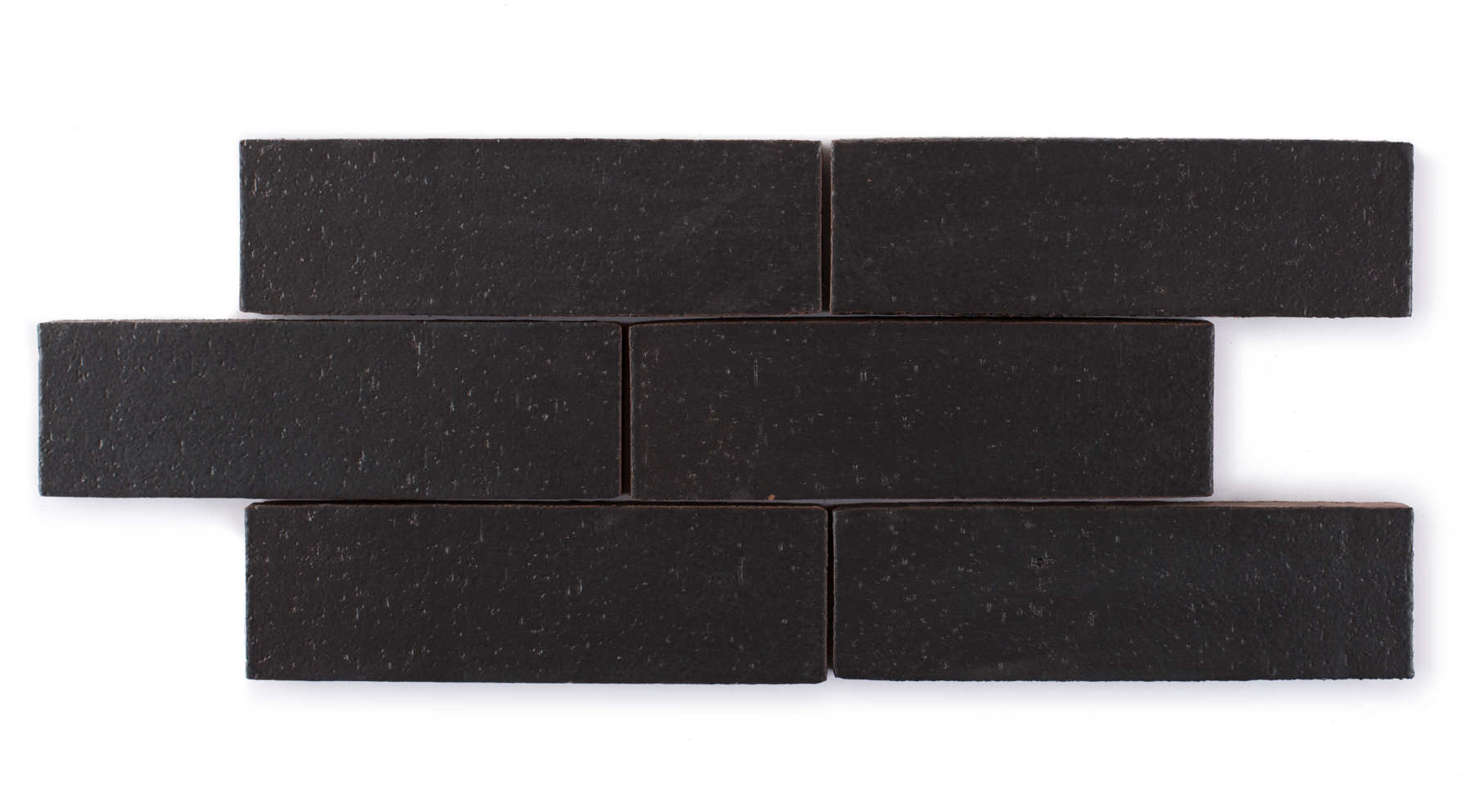 American Made
Consumer awareness of the manufacturing conditions of imported materials has grown dramatically over the last couple of years. Largely thanks to the fashion industry shining a light on working conditions over seas. We are very encouraged by the trend of consumers wanting to spend their dollars on US made goods, and with companies that are transparent with manufacturing practices and conditions. We anticipate this trend to continue to grow stronger in 2017 and into the future. Read more about our factory here.
Tile Shown: 1x6s in Venetian Green.
Loving any of the featured colors? Order color samples online now. Need some help? Simply call, chat or fill out our Design Assistance Form and one of our talented design consultants will be back to you shortly.
Shop the Story